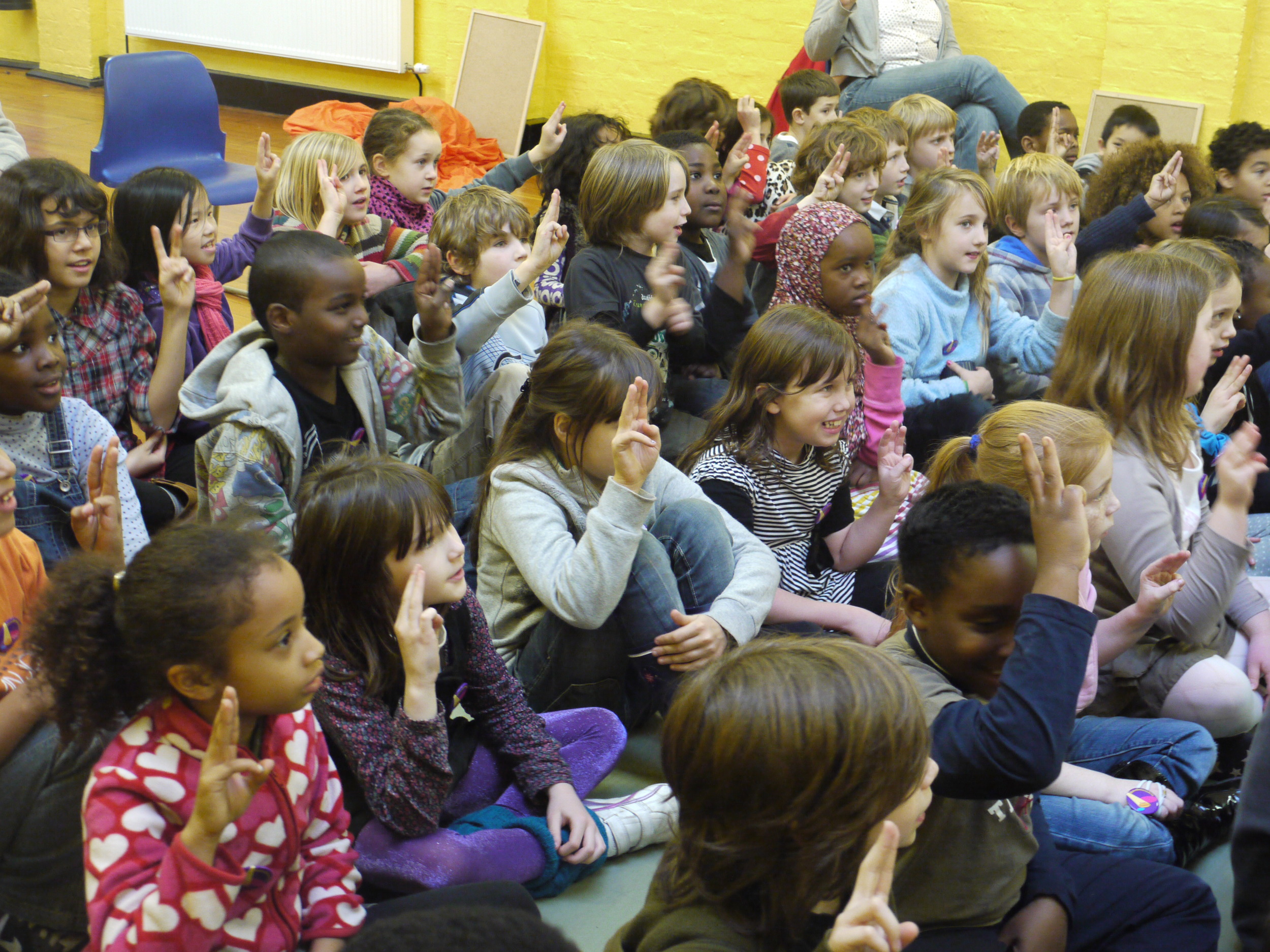 Gulliver's Travels
During the Summer term of 2006 and Autumn term of 2009, MakeBelieve Arts toured Gulliver's Travels to primary schools in Lewisham, Southwark, Tower Hamlets and Greenwich.
Based on the story by Jonathan Swift, this performance took children through an interactive journey which placed mathematics at the centre of the participatory drama experience.
This show explains concepts of number, size, fractions and multiplication in a fun and practical way.
See what happens when the Lilliputians find a Giant on their beach.
Work out how many eggs it takes the Royal Chefs to make a giant omelette.
Help the Man-Mountain to navigate his way around the city. Laugh at his unusual way of putting out a fire!
Included in the project was a follow up visit to each school one week after the performance, where MakeBelieve Arts spent time with the children and teacher to further develop the ideas arising from the play. They were then left with a resource pack detailing potential follow up work where the themes of the play could be explored in greater depth.