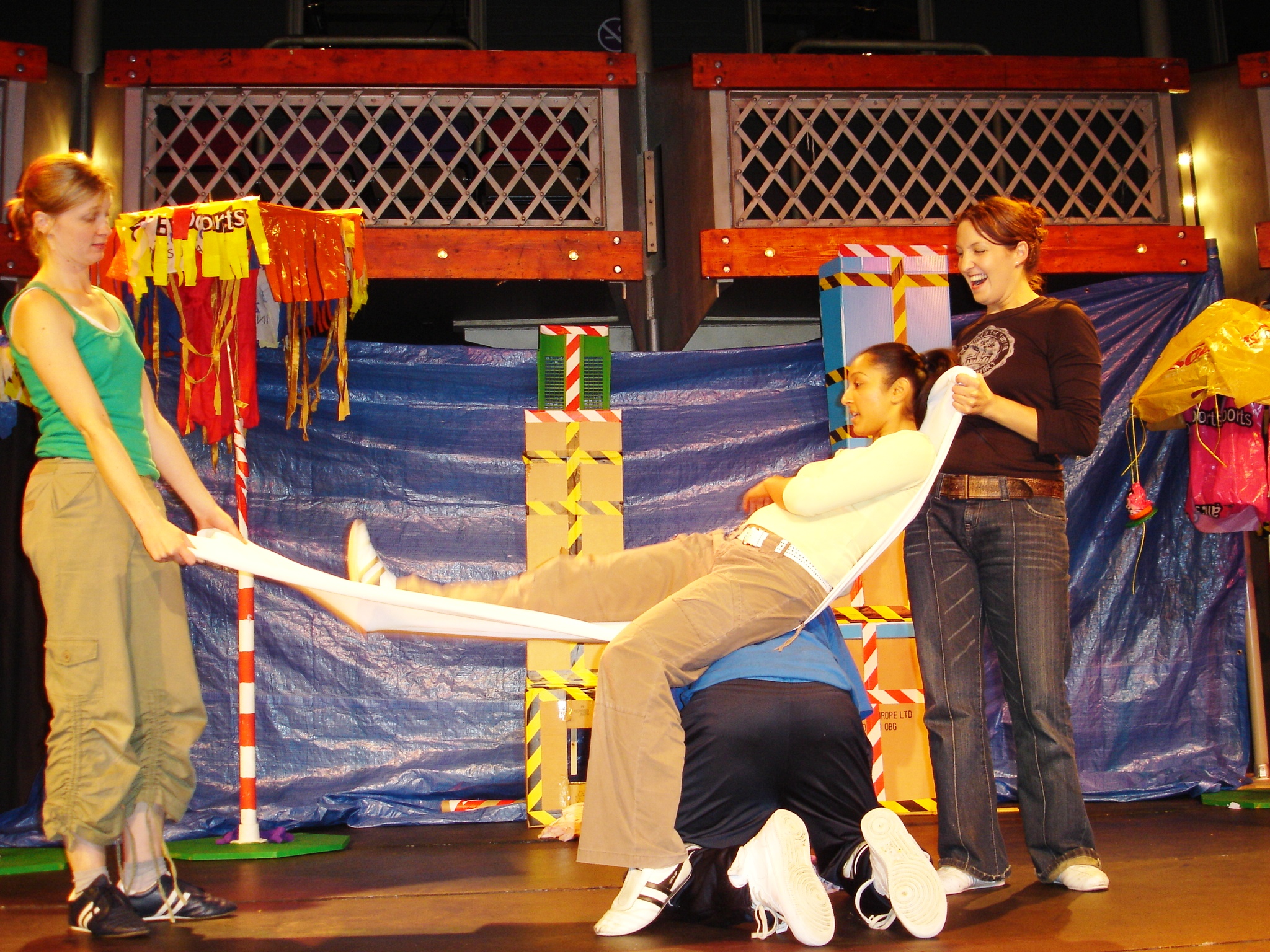 The Lorax
'I am the Lorax who speaks for the trees...'
Based on the book by Dr Seuss, The Lorax toured Lewisham primary schools in the Autumn term of 2004. It was the first theatre and education touring show produced by MakeBelieve Arts.
Take a peek at an extract from the script below:
Shall I touch it?
Unless it's not meant for us
Unless it's dangerous
Unless it was left here deliberately
Unless we're supposed to read it...
At the far end of town
where the Grickle-grass grows
and the wind smells slow-and-sour when it blows
and no birds ever sing excepting old crows…
is the Street of the Lorax
...
Check out the video below to see the making of The Lorax production...