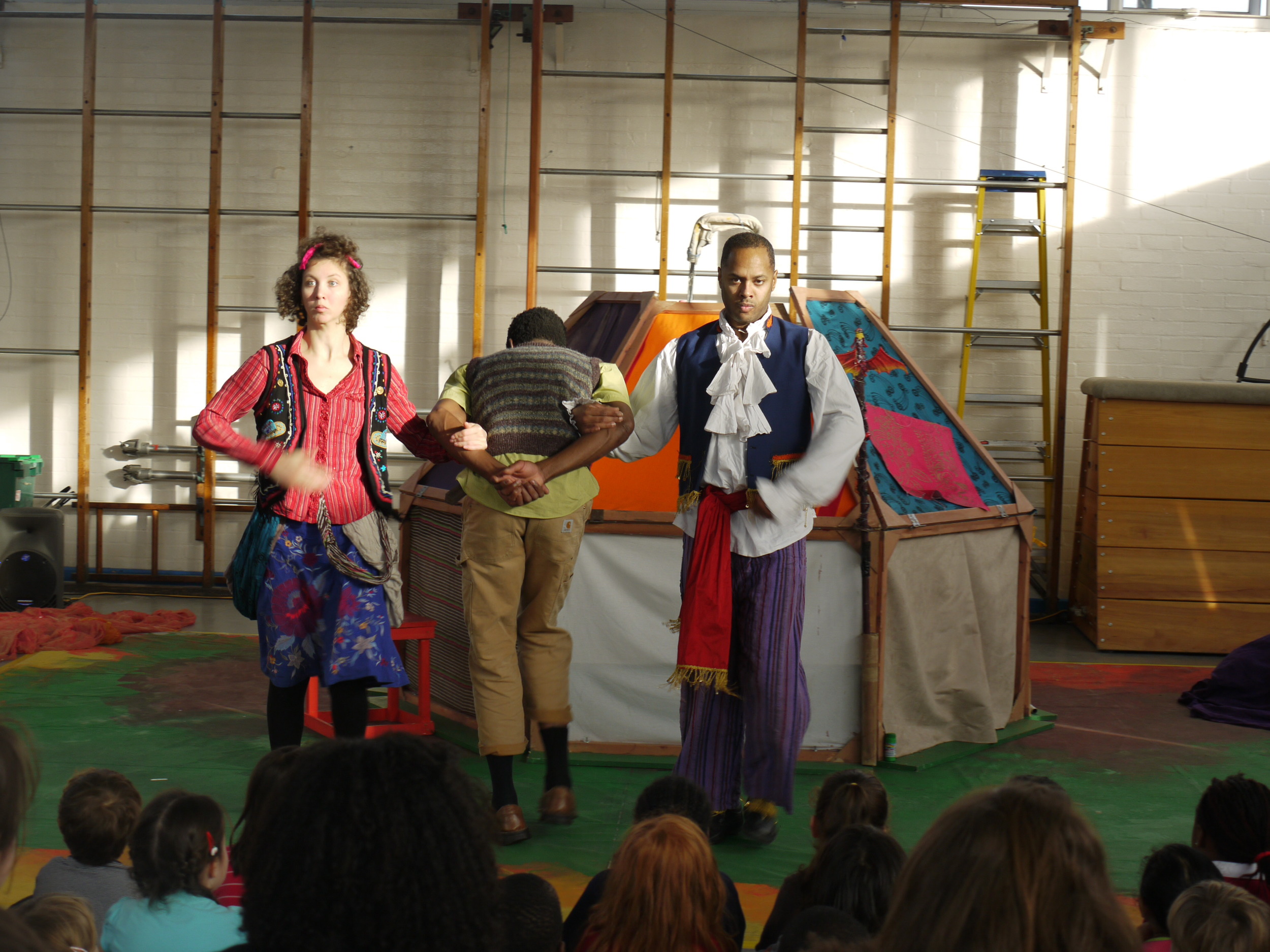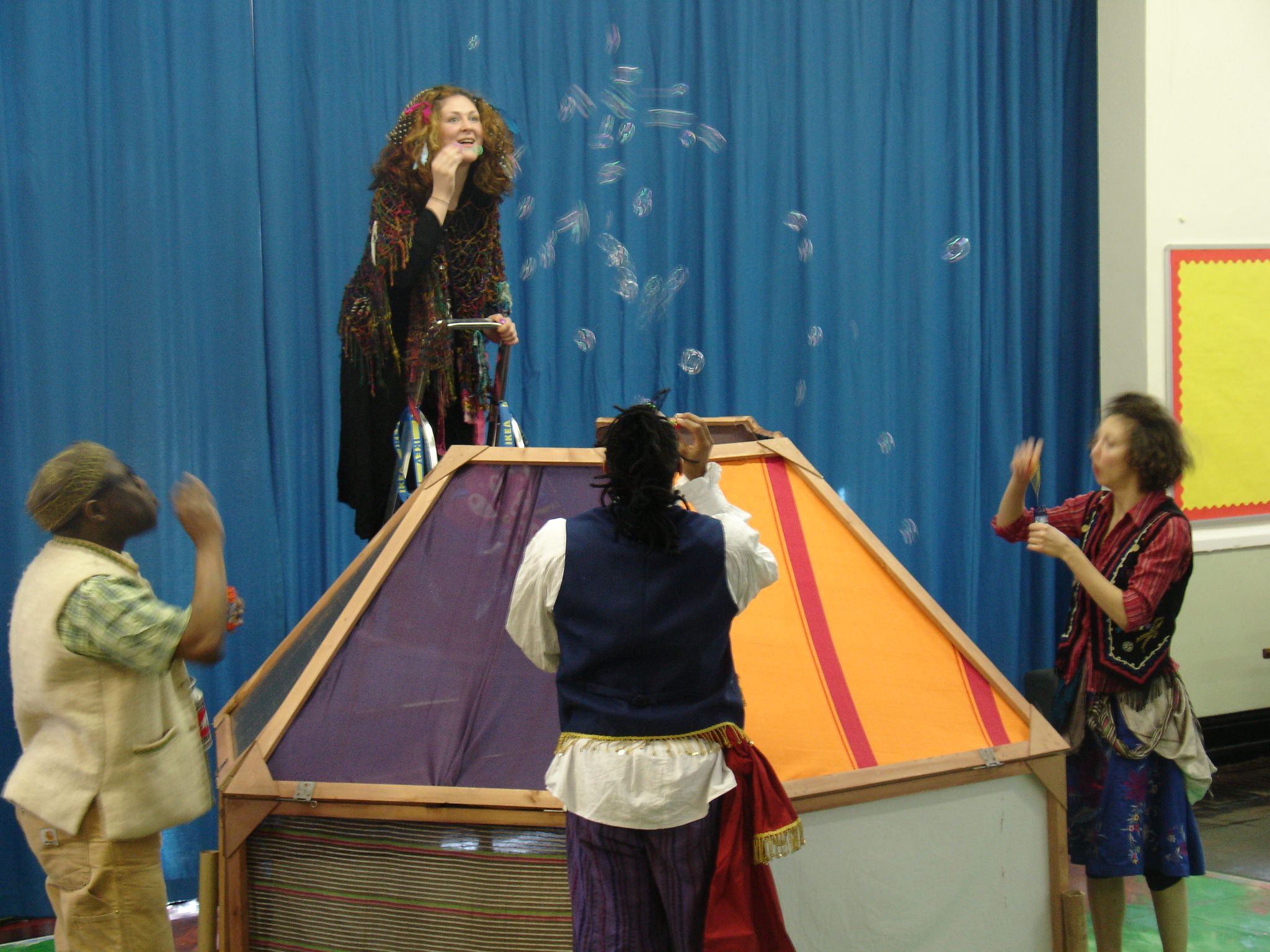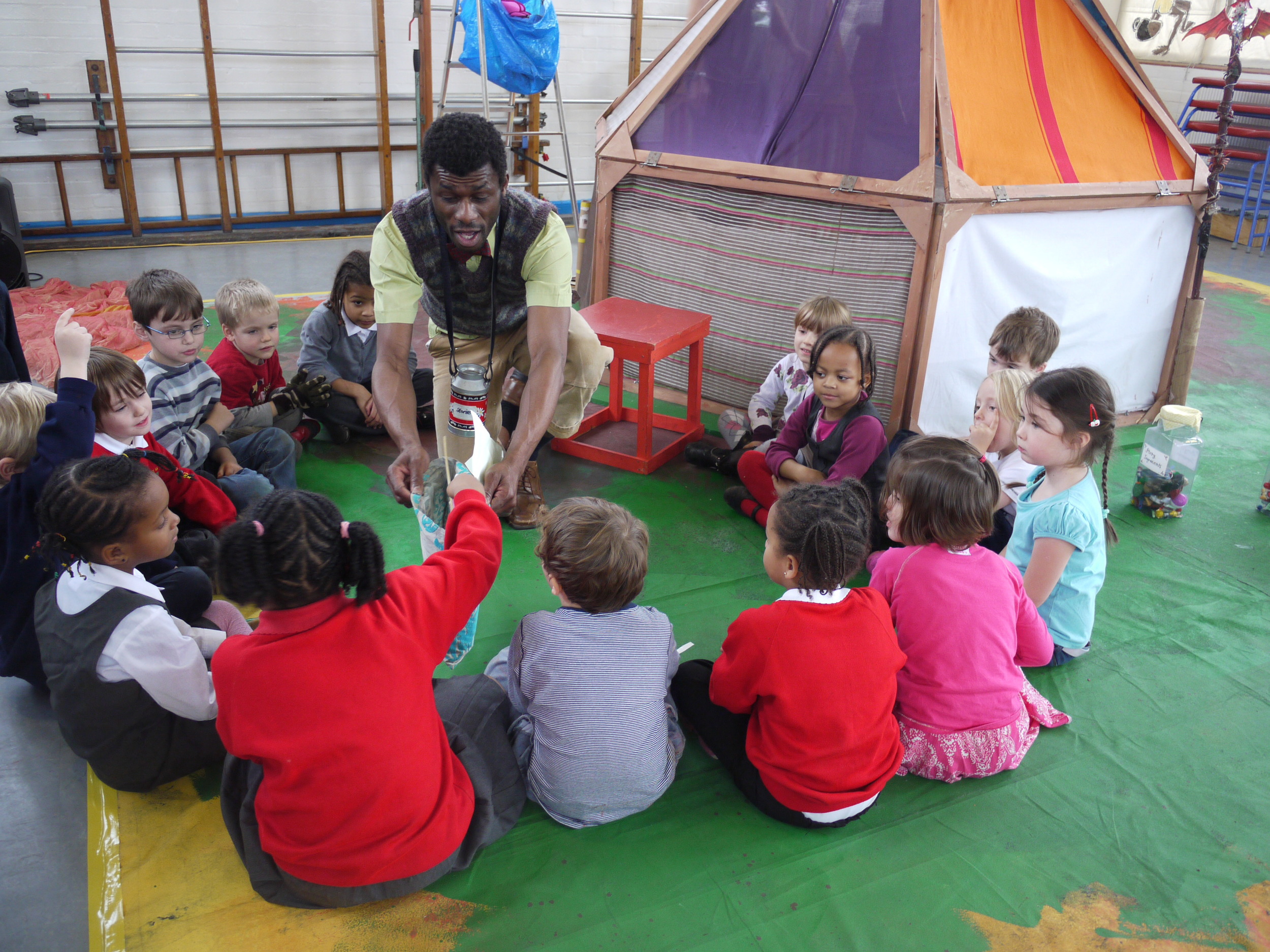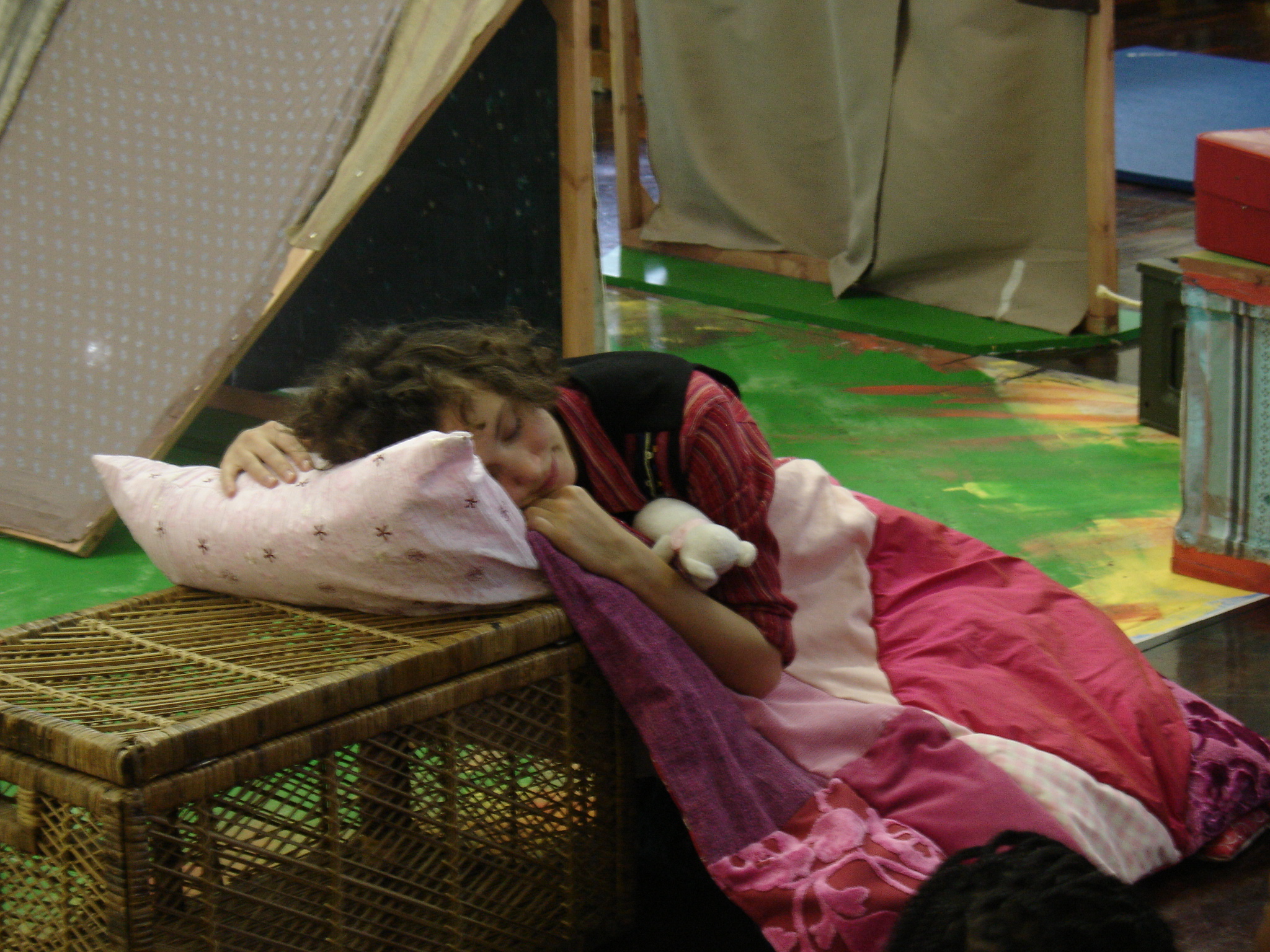 The Woman Who Cooked Everything
'Once there was a woman who liked to cook, she liked to cook everything...' A play created by children, for children
In the spring term 2008 and autumn term of 2009, MakeBelieve Arts toured a production called The Woman Who Cooked Everything to primary schools. This interactive, multi-arts journey placed literacy and storytelling at the centre of the participatory drama experience.
Our story collectors embark on a quest for The Book of All Stories
as they fall down story-holes and travel on the story-line.
Meet a bookworm. Cook up a fresh story.
And where is the mysterious Shadow taking them?
The show was inspired by a book of stories which were collected by MakeBelieve Arts over five years through our Helicopter Stories programme. Forty of these stories, all completely written and illustrated by children aged 3 - 7, are featured in the book created to accompany the show.
View and purchase the book, The Woman Who Cooked Everything.
Photos taken by MakeBelieve Arts and illustrations by children aged 3 to 7 from the London Boroughs of Lewisham and Tower Hamlets